Bespoke Internal Infinity Glass Balustrade (Staircase)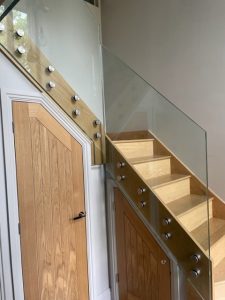 Only recently completed, this property has many state of the art features and these were completed using glass and steel fixtures supplied and fitted by Better View Balconies.
Our expertise in creating Glass Balconies, Steel Balustrades and in this case Infinity Glass Staircase for lobby was called upon.
Better View Balconies has been contracted to install 2 Infinity Glass Bottom Fix Internal Balustrades to complete stunning interior design.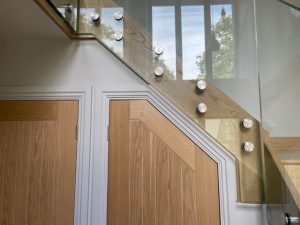 3 panels of 21.5mm Toughened, Laminated Safety Glass
25 Adjustable 316 Stainless Steel Stand-offs to fix glass to the stairs frame