Having outstanding architectural merit with the highest standards of workmanship, Better View Balconies & Balustrades were contracted to provide some of the unique truly jaw-dropping elements.
Only recently completed, this property has many state of the art features and these were completed using glass and steel fixtures supplied and fitted by Better View Balconies.
We installed Face Fix Frameless Glass Balcony with powder coated Cladding/Fascia to the customer's RAL code. We fitted our Infinity Glass Balustrade system using toughened  safety glass, along with a Glass Panel Support System.
This Project has been completed using: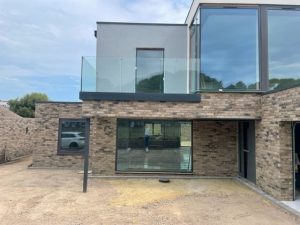 4 panels of 21.5mm Toughened Laminated Glass
3 panels of 33mm Frosted Floor Glass
5.57 linear metres of Base Channel, EG Prime Y Facia Mount and Cladding/Fascia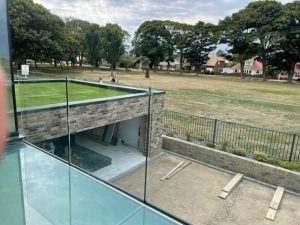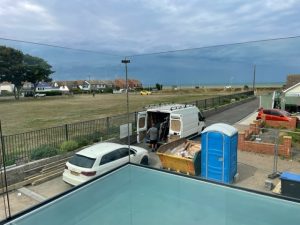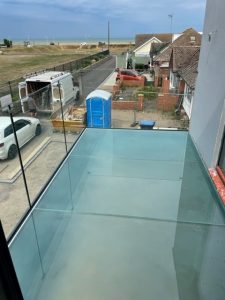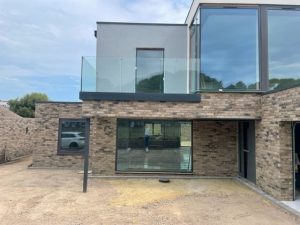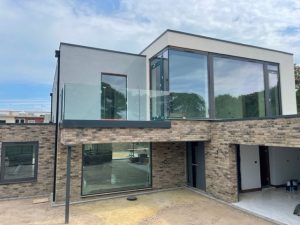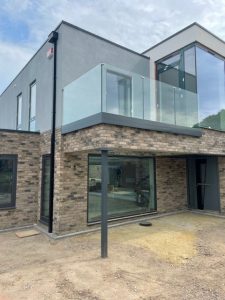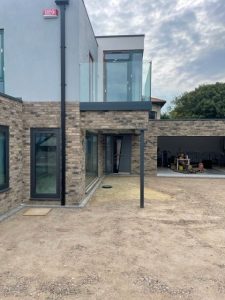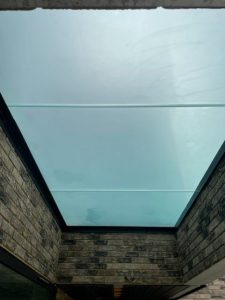 BVBB Bespoke Face Fix Infinity Glass Balconies are built specifically for your property. All BVBB projects are designed by our team so tell us about your dream Balustrade and we'll create it!
Contact us here to discuss your requirements.