Better View Balconies & Balustrades were contracted to provide some of the unique truly jaw-dropping elements.
Our expertise in creating Glass Balconies, Steel and Infinity Glass Balustrades and in this case Bespoke Infinity Glass Loft Balustrade for Loft conversion was called upon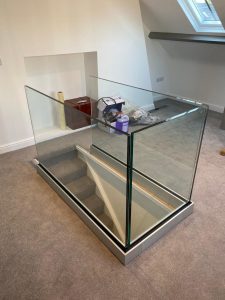 Recently completed project. Better View Balconies has been contracted to install, fit to measure Infinity Glass Loft Balustrade. Project has been completed with Building Control  Requirements and Project Quality as a main priority.
BVBB using only Top Quality Fixings and Glass:
3 panels of 21.5 mm Toughened Laminated Glass with RAD Corners
U-shaped Prime Base Fix Track Cut to measure. Totaling to 2.63 linear metres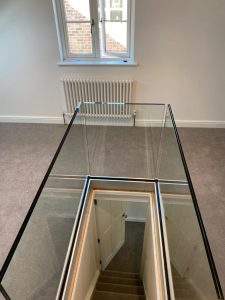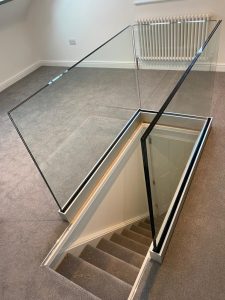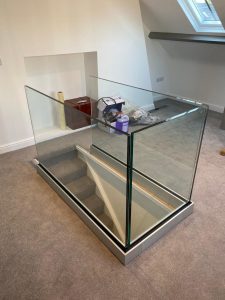 Our Infinity Glass Loft Balustrade deliver uncompromising levels of style and performance, offering uninterrupted views and safety, with glass panels from 12mm to 21.5mm thick.
For a frameless glass balustrade, building regulation standards stipulate a minimum height requirement of 1.1m; we recommend a maximum height of 1.2m for each glass panel.
Handrail requirements will depend on location and use – always liaise with your local building control to be certain.